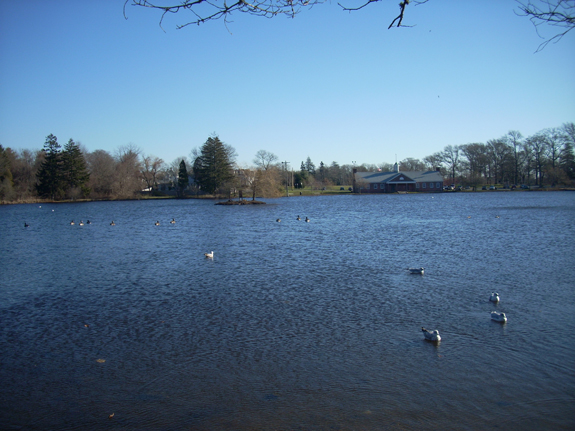 Across the pond, you can see the "Warming House" used to warm up the ice skaters in the past.
It is now a senior center etc.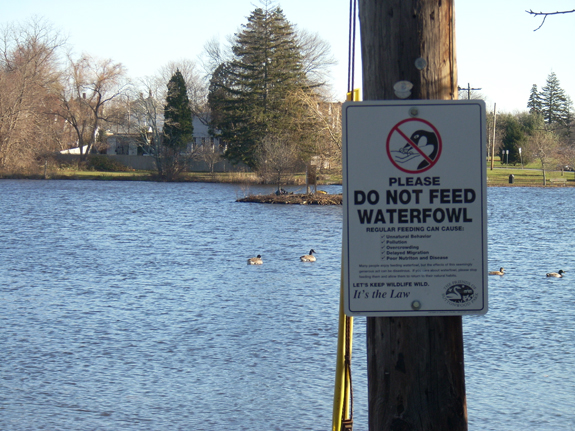 Beginning in the last years of the 20th century and into the 21st century the water fowl have increased
dramatically with people feeding the ducks and geese that now make the western shore of the pond
a popular feeding ground.
It is illegal to feed the birds there because they have grown too large in number.
Buttonwood Park Pond, where people often ice skated in the past, drains in a stream that goes through
the zoo, and then runs underground for a distance beneath the intersection of Brownell Avenue and
Hawthorne Streets, and through a tunnel, etc. and off to the Padanaram harbor.