Local New Bedford, Ma. History
1940 - 1949 In Chronological Order
Follow the timeline through the years
Scroll Down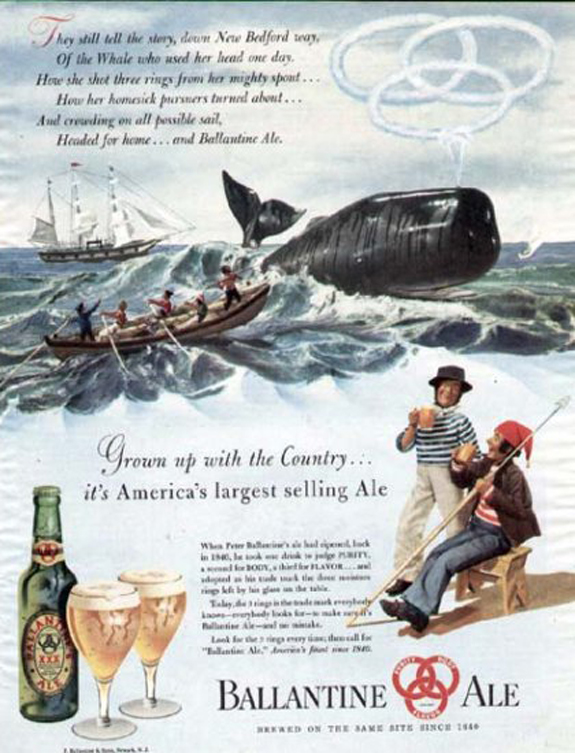 1940
Sullivan's Ledge on Hathaway Road was starting to be filled up with industrial waste.
1940
The WPA (Works Progress Administration) was called upon to build the airport.

The New Bedford Regional Airport was constructed between 1940 and 1942 as a commercial airport but during that time a hanger, barracks, service buildings and the runways were built by the War Department for the Army bombing squadron that was stationed there.

Later the US Navy it took over.
It was used by US Army Air Corps until the end of WW2 when it converted back to civilian use.
It has been expanded and improved since then to be what it is today. See more info.
1941
There were 11 theatres in New Bedford in 1941.
They were the Strand, Royal, Olympia, State, Casino, Empire, Orpheum, Rialto, Capitol, Baylies Square and New Bedford Theatre. See Old Places

Palmer's Island Lighthouse was automated; Martin Maloney was last keeper of the lighthouse.
The Goodyear plant on Orchard Street reopened. They were then manufacturing pneumatic boats, bullet sealing gas tanks, and barrage ballons.


The US Army had 2 groups stationed at Fort Taber / Fort Rodman.
The 23rd Coastal Artillery Regiment and the 23rd Coastal Artillery Battalion, both for harbor defense.

The Cornell Dubilier moved into a building on the East side of Clarks Point. The company made capacitors with PCB's. During WW2, the company had a contract with the government and many young people had a part time jobs there after school.

Marcelle Chartier remembers doing her part for the war effort there by testing capacitors.
Nov. 8, 1941
Lacking financial support from the city of New Bedford, the city's last whale ship the "Charles W. Morgan" left for her new home at Mystic Seaport in Connecticut.
The Morgan was the only American wooden sailing whale ship to have survived from the whaling era."
1942
In January, the city of New Bedford experienced a record low of -24 degrees Fahrenheit.

The newspaper the Weekly Mercury which later became a daily paper, was established in August 1807 and finally closed in 1942.
New Bedford airport .
(See 1940) During World War 2.
It is currently operated by the Municipal Airport Commission as appointed by the mayor.
Fort Taber's, Battery Barton was declared surplus and had its guns removed and scrapped in 1943.

New Bedford resident Alfred Gomes organized the Cape Verdean Relief Fund to help island residents during their famine.
1943
A large Portuguese population was able to support a Portuguese language newspaper in New Bedford for many years. In 1919, the Alvorada Diária was founded, and that paper evolved over the years to become Diário de Notícias.
Joao R. Rocha was the publisher and owner in 1943.

It was a success and had a circulation as high as 10,000 that covered the local region as well as areas across the country where there were Portuguese speaking people.
1944
The Navy took over the airport
1944
September 14 - 15 The Great Atlantic Hurricane hit New Bedford with a storm surge of 6.8 feet.
1945 July 28,
A military plane flying from New Bedford to New York City crashed into the Empire State building. the crash resulted in 14 dead. The accident was caused by heavy fog.

The plane was a B-25 Mitchell bomber, with two pilots and one passenger aboard, and it was flying to La Guardia Airport. After changing course over the city, It swerved to avoid the Chrysler building, but that turn flew it straight into the north side of the Empire State Building, near the 79th floor.
1946
Your Theater is founded
1946
New Bedford Vocational School has a name change to New Bedford Vocational High School.
1947
In May of that year, the trolley system is totally abandoned in favor of busses.


New Bedford celebrates the Centennial of it's birth as a city.

The FCC allocated one television channel for both New Bedford and Fall River and it could not be a metropolitan channel but a community channel (whatever that means)

On Jan, 20, the FCC listed one FM radio station for New Bedford "WFMR" 97.3 E. Anthony & Sons.
1947
Clifford Ashley a new Bedford native, born in 1881, died in this year.
He was a world renown illustrator and painter and author of several books, notably "The Ashley Book of Knots".

His book is a standard for people all over the world as it has an incredible amount of detail for almost every knot imaginable.
1948


June 11,

The New Bedford, Woods Hole, Martha's Vineyard, and Nantucket Steamship Authority was established to ensure more reliable transportation to the islands and back..
1948
Arlans Department store founded in 1948 by Lester Palestine was the first discount department store and opened in New Bedford on Dean Street. The store became a nationwide chain with 119 stores.
In later years, it moved it's local location to Hathaway Road near Shawmut Avenue in a retail plaza.
In the end in 1974 Arlans owed 91 million dollars.
1949
"Down To The Sea in Ships" is the second film by that title to be made in New Bedford (see 1922 )

Though it has a decidely different story line, it has some realistic scenes.

Richard Widmark and Lionel Barrymore were getting a lot of attention in this city when they were here making the film.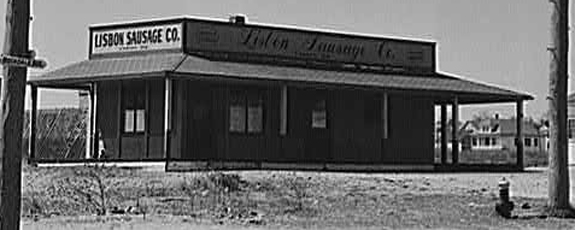 The original building for Lisbon Sausage Company in New Bedford
Now known as Amaral's Linguica