John F. Kenndy - 1958
Campaigning for Senator in New Bedford, Ma
Below:
John F. Kennedy whose family home in Hyannisport, Ma on Cape Cod was only 50 miles from New Bedford visited the area to campaign for reelection to the senate before his successful run for President.
Below he is seen inspecting a baby.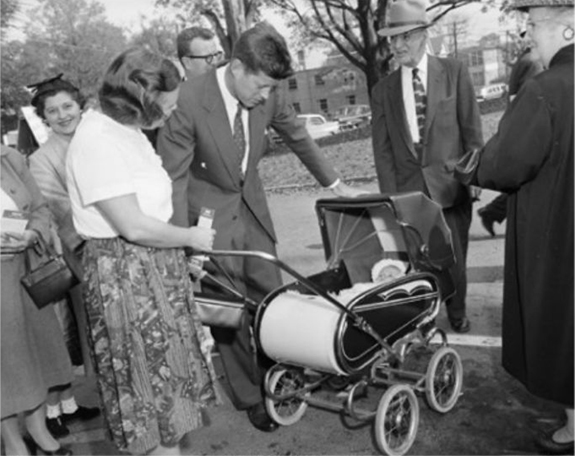 Below: John F. Kennedy was running for re-election to the Senate.
This car with his picture on the top can be easily found it in a crowded parking lot.